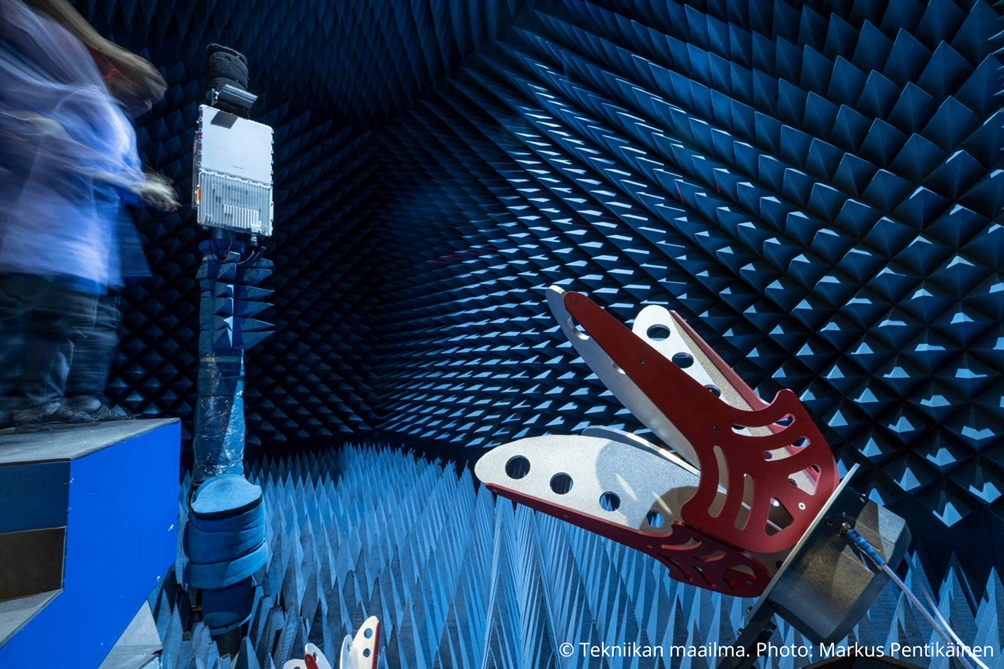 Verkotan can perform downlink 5G NR beam testing for your wireless device. Downlink performance is crucial considering the end-user customer satisfaction as well as the network operator's image. Downlink performance means how well the end-user can receive data transmitted by the base station. Downlink 5G NR beam test aims to characterize adjacent beams effect to the downlink throughput. 5G base station tester is used to make controlled and reproduceable connection. Real mobile phone is used to realistically simulate adjacent beam interference behaviour to downlink throughput.
Beam performance testing setup
The measurements are performed in anechoic chamber. The antenna is rotated to characterize the performance from different directions.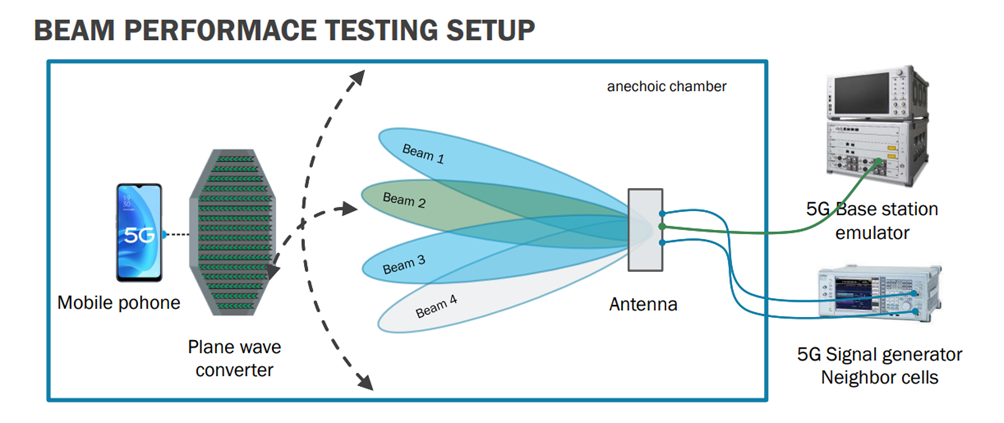 Measured parameter is throughput as a function of mobile phone location
Base line throughput testing is done without adjacent beams
Throughput testing is done with adjacent beams to see performance degradation from adjacent beams (1&3)
Result beam throughput map
Throughput is a measure of how much data can be send in e.g., one second. Throughput map shows how antenna patterns locate in the surface of the earth. Throughput map shows the archived downlink throughput as a function of direction and relative throughput degradation from neighbour cell. Throughput coverage map can be generated if antenna mast height and antenna down tilt is known.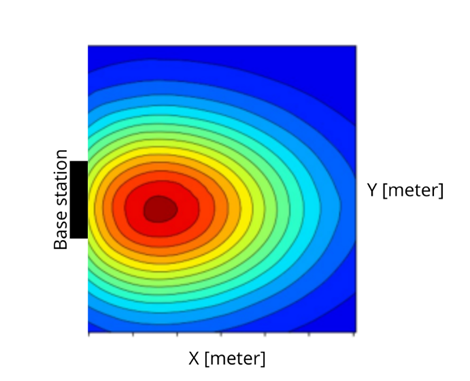 Request More Info
If you need more information, Verkotan is always happy to provide more detailed information. We are always ready to make a proposal about how we can help you to verify the performance of your device in the global environment. Visit our Over-the-Air wireless performance testing and RF exposure testing service pages to find more information about our main services.
With our help, you can offer the best user experience for your customers.
Follow our social media channels to keep up with the latest news in the world of wireless technology.
If you have any questions or need assistance, contact us. We are happy to help you!


Kari Komonen
Co-Founder & CEO
Ilpo Vilén
Sales & Marketing Manager