Antenna Design
Designing an antenna is a complex process, which reduces your time to market and increases your product development costs. Antenna Design service fits into your product development process so that you can focus on developing your product while we bring in our best antenna design expertise, equipment, and facilities.  
What is our approach for Antenna Design and Simulation?
The process begins with gathering your specific requirements which later transforms itself as a product prototype.

The next step is a feasibility study of the product from the design perspective. Here we make sure that your product plan and connectivity requirements are usable.
Final result: with our skilled professionals, right tools, and correct modeling we produce excellent simulation results that can be used to produce an antenna prototype.
Antenna Simulation
Our simulation-driven antenna design process helps you to develop better wireless products faster with lower development costs. We can accurately simulate the RF performance already early in the design phase and estimate actual antenna performance even before prototypes are built.
RF material characterization
Precise RF material characterization of plastics/ceramics/polymer composites used in wireless devices at GHz frequencies is of utmost importance for antenna / EMC designers. Having known accurate material parameters helps in getting accurate simulation results and also to avoid unnecessary multiple prototyping rounds.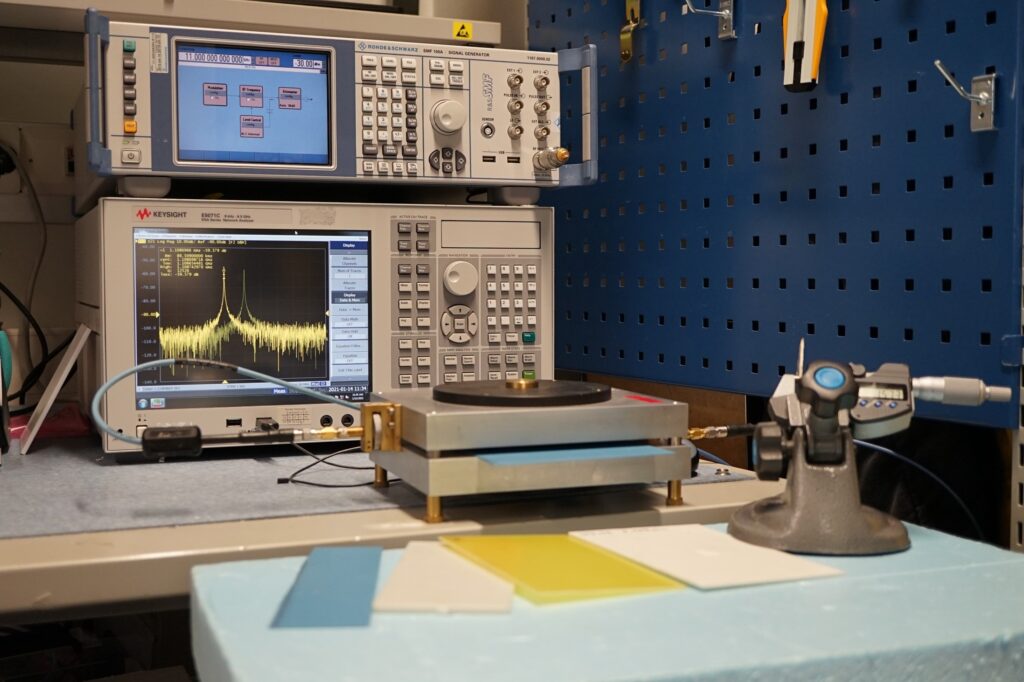 Contact our sales
Want to know more?
We are happy to hear your needs and see if we can help you with them.
Kari Komonen
Co-Founder & CEO
Ilpo Vilén
Sales & Marketing Manager