Why Choose Us?
Verkotan excels in flexibility. Thanks to our OTA test system development skills and in-house developed test system software, we can modify test scripts on the fly and develop new test cases to fit customer need in just a matter of days. This is continuously demonstrated in our customer cases including, e.g., tailored tests for wearable devices as well as healthcare products.
Our strategy is to provide you value beyond standard test results. We use our expertise and flexible test systems to help you concentrate on right set of tests, improve the entire solution performance or even develop an entirely new test method. With our support you can develop outperforming product. Verkotan is owned by its employees and a group of private investors. We acquired our state-of-the-art Oulu RF OTA test laboratories from Microsoft in January 2015.
Verkotan is a CTIA Authorized and FINAS accredited tets company and a member of numerous widely recognized global organizations. We are able to carry out Vodafone and other major operators OTA testing according to operator-specified requirements. Whether your need is certifications & approvals testing or tailored test solutions, let us demonstrate our expertise to you.
Mission
Our vision is to provide the fastest and the most accurate wireless test and certification solutions with competitive pricing for the wireless industry.
We apply the newest and the brightest ways of working, innovate new test methods, act closely with partners and so on aim to raise the standards of service in the whole industry.
Values
Be the outstanding choice for the customer in terms of service, accuracy and speed.
Always seek for improvement.
Provoke discussion and disagree with respect.
Open Positions
Sales and Marketing Trainee
Your responsibilities:
Launching new campaigns and developing existing advertising campaigns by using Google Ads/LinkedIn
Updating and developing websites by using WordPress and Google Analytics
Email marketing by using Mailchimp
Helping at quote creation according to customers' requirements
Lead generation and customer acquisition by using digital tools (LinkedIn, email)
Development of sales and marketing materials (PowerPoints, business cards, flyers, roll-ups)
Other sales and marketing activities
We are looking for a person with:
Passion and interest on digital marketing and sales
Desire to learn B2B marketing and sales processes
Fluent written and spoken English and Finnish
Degree in business administration/ marketing/ communication – would be an advantage but is not compulsory
Will be seen as an advantage:
International experience (work or school)
Any knowledge of the following programs: GIMP, Adobe photoshop, InDesign, Google Ads, Mailchimp
Knowledge of HTML, CSS
Ability to communicate in any other European or Asian language
Starting time and traineeship period:
Starting time and traineeship period will be agreed separately.
We offer you an interesting and responsible job, great colleagues and the opportunity to get to know how to manage different marketing platforms. In this versatile position your duties will vary from digital marketing to customer acquisition.
Software Developing Trainee
Requirements:
You are interested to become a software development professional
Some experience of independent SW development (e.g. in own projects)
Fluent written and spoken English
Capability of working in a team
Ability to document work efficiently
Desire to tackle challenges and overcome them 
Will be seen as an advantage:
You are counting programming as one of your hobbies, you have desire to plan and implement projects independently and you are interested in technology as well as mathematics.
Knowledge of any of the following: C / C++ / C# / Python / JavaScript / CSS / HTML and/or 3D SW programming.
Experience of embedded SW development
Starting time and traineeship period:
Starting time and traineeship period will be agreed separately.
As a trainee at Verkotan, you will be working as a member of our software development team and challenged with interesting projects. You will have strong software professionals as mentors who will give guidance at your work. Your work schedule will be negotiable.
We are always looking for new talent in various positions and internships. Describe the tasks you are looking for and send an open application and CV to kari.komonen@verkotan.com.
Memberships and Accreditations
ILAC – MRA
By having FiNAS accreditation Verkotan is also accredited by ILAC.
ILAC is the international organisation for accreditation bodies operating in accordance with ISO/IEC 17011 and involved in the accreditation of conformity assessment bodies including calibration laboratories (using ISO/IEC 17025), testing laboratories (using ISO/IEC 17025), medical testing laboratories (using ISO 15189) and inspection bodies (using ISO/IEC 17020).
(Source: http://ilac.org/about-ilac)
Our Customers and Partners by Locations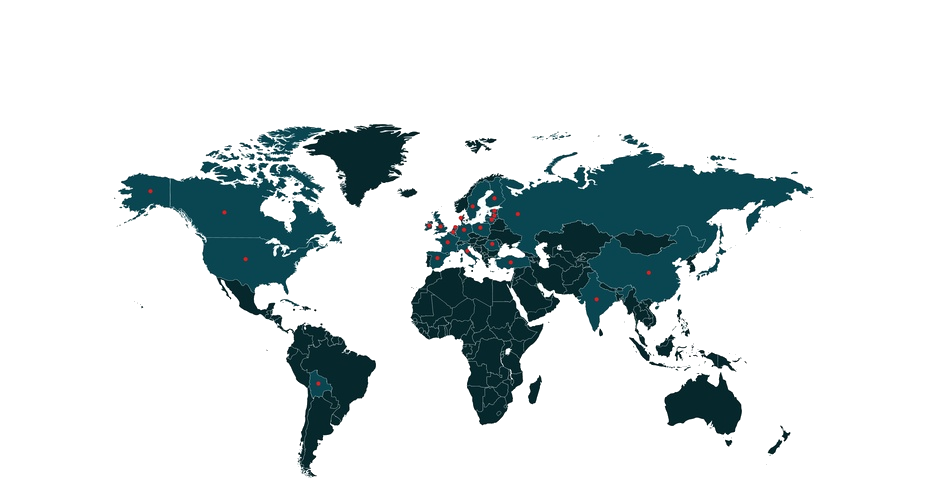 Verkotan customers