Why Choose Us?
Our OTA Test System and software development skills provide unique flexibility. We are one of the first commercial laboratories providing high-quality accredited test service for 5G NR OTA testing certification for base stations. With our in-house developed test system software and professional skills, we can modify test scripts on the fly, and develop new test cases to fit the customer needs in just a matter of days.
Our extensive experience from SAR testing enables us to perform the testing efficiently, flexibly, and accurately.  Our SAR team experts have over 20 years of experience from SAR testing. We support you throughout the product development life cycle with our extensive technical expertise to ensure a safe and a reliable product.
Our strategy is to provide value beyond standard test results. We use our expertise to help our customers to concentrate on the right set of tests, improve the entire solution performance, or even develop an entirely new test method. With our support, you can develop an outperforming product.
Mission
Our mission is to provide wireless testing with outstanding customer experience.
We provide the most reliable and flexible wireless testing and certification services.
We apply the latest and the brightest ways of working, innovate new test methods, act closely with partners, and aim to raise the standards of the test service in the whole industry.
Values
Be the outstanding choice for the customer in terms of service, accuracy and speed.
Always seek for improvement.
Encourage discussion and disagree with respect.
Memberships and Accreditations
FINAS Accredited
Verkotan is a FINAS SFS-EN ISO/IEC 17025 accredited testing laboratory. Our current scope of accreditation is available here.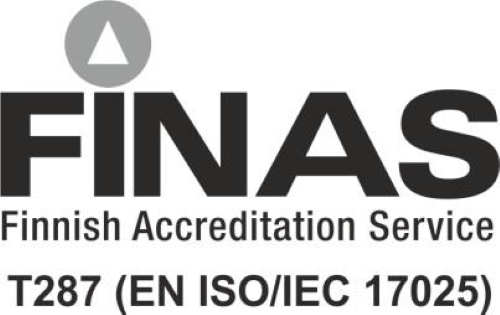 ILAC – MRA
By having FINAS accreditation, Verkotan is ILAC recognized test laboratory.
ILAC is the international organisation for accreditation bodies operating in accordance with ISO/IEC 17011 and involved in the accreditation of conformity assessment bodies including calibration laboratories (using ISO/IEC 17025), testing laboratories (using ISO/IEC 17025), medical testing laboratories (using ISO 15189) and inspection bodies (using ISO/IEC 17020).
(Source: http://ilac.org/about-ilac)
Bureau Veritas ISO9001:2015 Certification
Verkotan has ISO9001:2015 Quality Management System certification.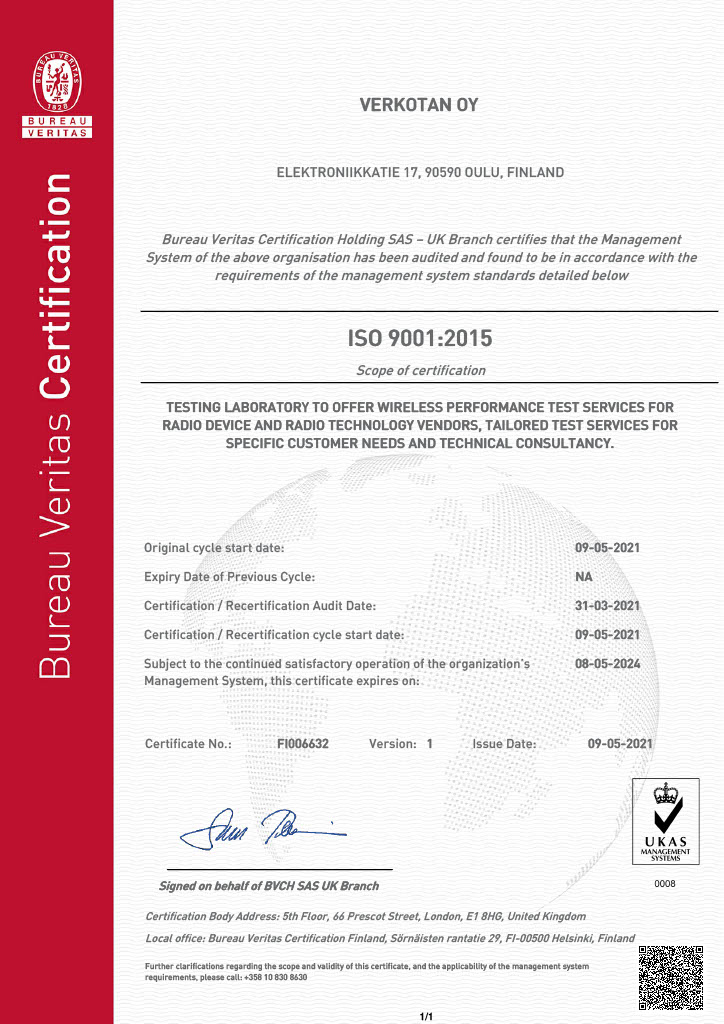 Our Customers and Partners by Locations