What is 6-axis Robotic Antenna Measurement Solution?
The 6-axis robot is the world's first industrial robot that has digital Motion Modes. For this reason, it is a flexible production assistant. It also provides fast delivery times and high-quality results. The robot delivers long-term benefits such as simplification of commissioning, ease of maintenance and process optimization of the system.
For what purposes we can use the robot?
The robot ­­is designed for a rated payload of 210 kg so that it can optimize the dynamic performance of the robot. We can measure especially 5G base stations and antennas in active mode by using this robot. It also allows us to measure even bigger antennas and 3D antenna pattern measurements for 5G beamforming antennas.
Below, you can see the robot motion and find out what we can do with the robot.
What are the benefits of using the robot from the customer's point of view?
Accuracy and High-quality
It ensures extremely precise movements which can be used in the wide working range. The wide working range in front of and behind the machine provides better accessibility in a large variety of different applications. The path mode allows for Controlled Path (CP) motion with better accuracy while the dynamic mode increases speed. These options ensure optimal robot motion for specific purposes therefore we can modify our testing capabilities for customers` specific needs.
Efficiency and Speed
It makes installation and measurement processes more efficient and smoother. Before using the 6-axis robot, our installation process took about one hour, but now it takes approximately 15 minutes. Now we can offer even faster 5G OTA testing services for our customers.
Flexibility
By using the robot, we can measure bigger and heavier antennas and also measure antenna beams directions more precisely. It also allows 3D antenna pattern measurements for 5G beamforming antennas where the frequency range is between 400MHz – 6GHz.
Safety
Last but not least, 6-axis robot allows safer measurements for customer devices and for us, which is the core factor for everything we do.
To summarize, 6-axis robot advantages are:
Accuracy
Efficiency and speed
Flexibility
High-quality results
Safety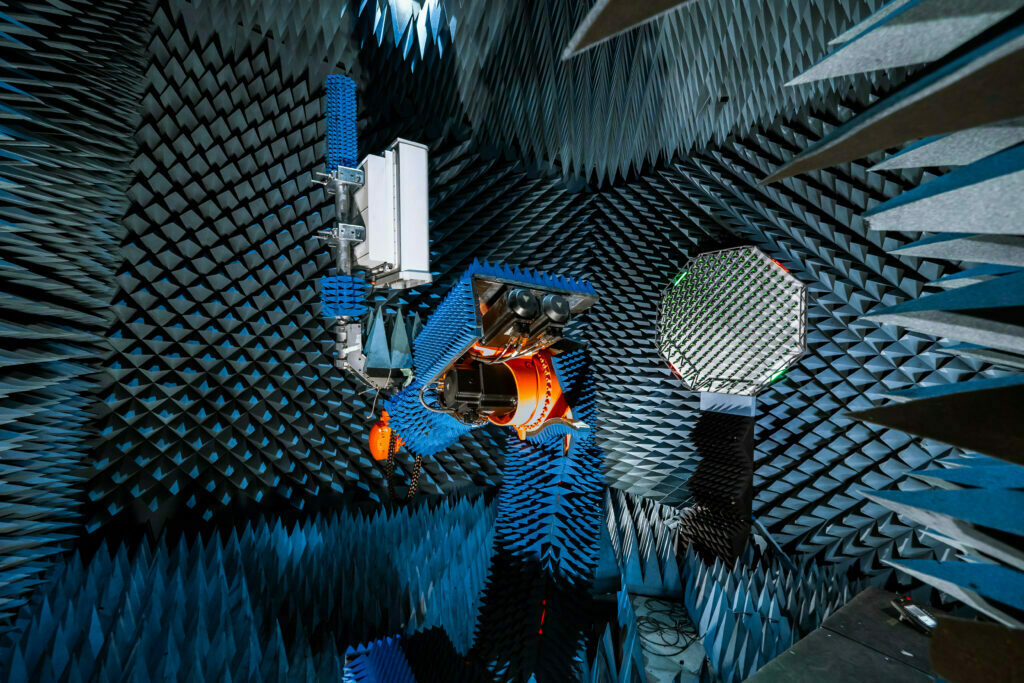 ---
Remember to follow our social media channels to keep up with the latest news in the world of wireless technology!
Verkotan is always happy to provide more detailed information so if you have any questions, contact us!
Ilpo Vilén
Sales & Marketing Manager
Kari Komonen
Co-Founder & CEO