Verkotan 5G Testing Services
5G NR Active Antenna Test Service (AA TaaS) for Base Station (gNB)
We provide FR1 Active Antenna Testing Service according to 3GPP TS38.141-2, 6.2 radiated transmit power and 7.2 OTA sensitivity for base station radios and ancillary equipment. We are one of the first commercial laboratories providing this high-quality accredited test service for 5G NR OTA testing certification.
We have two independent test methods to test radiated transmitted power EIRP (3GPP 38.141-2 6.2) and OTA sensitivity EIS (3GPP 38.141-2 7.2). These two test methods are our unique active near field to far field antenna test system and plane wave synthesis active antenna test service using R&S PWC . By providing active antenna test service, we support our customers in their product development phase and in getting their type approvals.
Test Method #1: Verkotan's unique active near field to far field (NF to FF) antenna test service is available for the whole FR1 frequency range due to our wide bandwidth horn antenna setup. Testing frequency for NF to FF ranges from 600MHz to 6GHz. It is scalable for different gNB sizes and has a customized accurate positioning system. Testing is done under the accreditation scope for 3GPP TS38.141-2, 6.2 EIRP and 7.2 EIS.
Test Method #2: Verkotan Plane Wave Synthesis Active Antenna Test Service using R&S PWC is available for bandwidths of 2.3-3.8 GHz covering most important FR1 5G bands. We have a customized accurate positioning system and can test gNB sizes up to one meter. Test service is performed under accreditation scope for 38.141-2, 6.2 EIRP and 7.2 EIS.
You can read more from here.
5G Beamforming Antenna Pattern
Verkotan's antenna database and evaluation tool enables the analysis of raw data in a reliable way. It allows us to analyze and calculate antenna characteristics quickly. In addition, it operates as a storage for antenna test results and allows customized reporting and efficient analysis for antenna designers.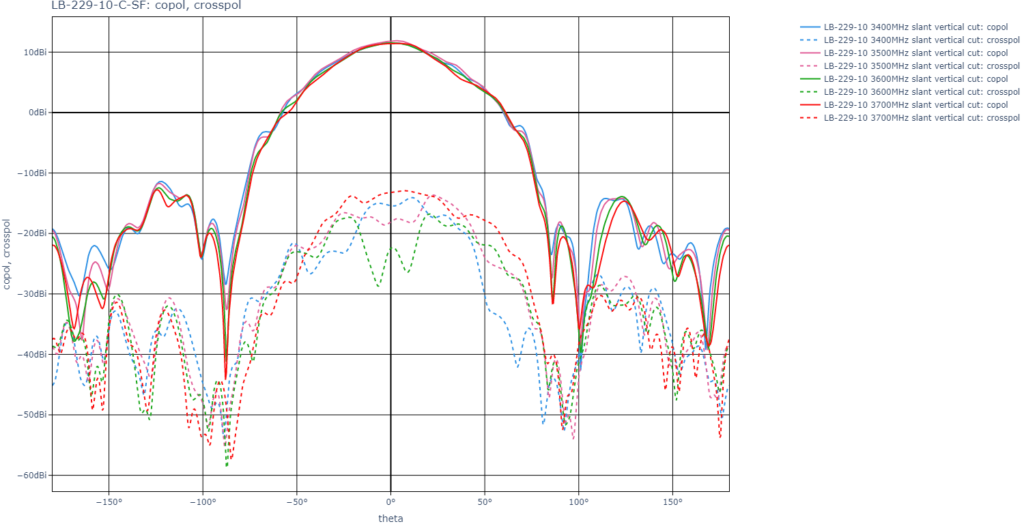 5G Beamforming Antenna Measurements to Orbis Systems
Verkotan performed 5G Beamforming Antenna Measurements to Orbis Systems' 5G OTA testing development reference antenna. This Beamforming Measurement system is one of Verkotan's own developed solutions for testing 5G antenna and Big Antenna performance. University of Oulu has also used our Antenna Array Beamforming Test Services for big antennas. Read more from here. 
Antenna Test Chambers
Verkotan has three accredited high-quality OTA and Antenna test chambers for measuring 5G active antennas. Test your devices in our state-of-art laboratories and ensure your wireless performance goals.
The testing is done in a fully anechoic chamber, built for OTA measurements. We are building 5G testing capabilities using multi-antenna methodologies such as MIMO and massive MIMO measurements.
Depending on your needs and your products, we are able to use 3D antenna setup solutions
Antenna Pattern Measurement Chambers
Dimensions:
Width: 7m
Length: 6m
Height: 7m
Measurement Distance: 3.4m
Frequency Range:
Measurement Uncertainties:
Contact our Sales
Want to know more?
We are happy to hear your needs and see if we can help you with them.