A lot has happened in the past six years. There has been much to learn, and things haven't always gone the way they were planned, but successes have given us more confidence to proceed. Verkotan's CEO Kari Komonen compares Verkotan's current state to a typical six-year-old: "We have learned how to walk, how to dress on our own and our desire to learn is continuously growing. There are many things and new technologies to learn and we are excited for the new possibilities ahead of us".
Let us look back how Verkotan's story started and which paths have brought us where we stand today.
2015 – When it all began
Verkotan's story began in 2015 when the company's founders bought the Oulu RF OTA test laboratories, which they had built while working for Nokia, from Microsoft Mobile. It is a richness that Verkotan's founders Kari Komonen, Jani Kallankari, Miia Nurkkala, Pertti Mäkikyrö and Sami Laukkanen, as well as many of our current employees, have worked closely together already during Nokia times. "With a strong and talented core team the idea of running a business became possible", Kari Komonen comments. Verkotan is committed to continuously improving its operations and wants to recruit ambitious and talented people who can enable it to keep up with the technology development and add value to our customers.

Verkotan company started running the day after the founders' contracts of employments ended at Microsoft Mobile. The main idea of the new business was to provide the world's best OTA (Over-the-Air) test services for mobile phones. However, now looking back, our CEO Kari says that the core idea changed quickly: "In Verkotan's history we have done only one larger mobile phone OTA testing case of this kind of testing".

Already in 2015 Verkotan faced a new opportunity. "Potential customers asked about our SAR (Specific Absorption Rate) test service capabilities, which at first we didn't have", says Kari. After a thought, the company expanded its services to SAR testing. This proves the statement that still stands to this day: Verkotan develops new tests to fit customer needs. Today Verkotan focuses on providing wireless performance testing for various radio devices such as mobile devices, large antennas, base stations, IoT (Internet of Things) devices and wearables. Main services also include tailored test services for specific customer needs and consulting for various radio systems. At the beginning of the year 2015, Verkotan got FINAS Accreditation for ISO17025 and became the only commercially available CTIA Authorized test laboratory in Finland.
2016 – The year of growth
In 2016 Verkotan's operations could continue thanks to its investors and the support provided by Finnish authorities, who all believed in Verkotan. Just like a child, you can stand on your own, but it doesn't mean that you wouldn't need the support from time to time. With all the projects and funding from Centre for Economic Development, Transport and the Environment and the Finnish Funding Agency for Technology and Innovation, nowadays Business Finland, it was possible for us to do investments that have grown our business significantly. 2016 was a year of growth. The revenue and number of customers doubled during that year.

2017 – The year of new investments
The important growth continued in 2017 and Verkotan focused on growing its capabilities to better satisfy new customer needs of both existing and new customers. Many test systems were sold and new investments were made by purchasing own SAR test systems and developing OTA capabilities even further. Verkotan has been providing FCC SAR Testing for radio devices since 2017. As a part of the Wearables Performance project, Verkotan launched the new patented test method for the GPS air performance testing of wearable devices. This was truly a remarkable step for the company. The project done together with the leading wearables OEM (Original Equipment Manufacturer) and antenna manufacture in a cross-technology collaboration project strengthened Verkotan's tailored test solution capabilities.

The number of customers climbed somewhere around 70 and personnel grew to ten persons in total. Verkotan also expanded its services outside the Europe for the first time with customers from Asia and United States. The common mindset started to gradually shift towards self-confidence: "This actually might become a real company", Komonen reminisces with a smile.
2018 – The year of an aggressive growth
2018 can be described as a year of aggressive growth. The company expanded its capabilities to testing IoT devices, both in SAR and OTA. New 5G technology also kept the experts busy in the R&D area. At the end of 2018, the company had developed its own testing systems based on near to far-field transformation for beamforming antenna testing. The revenue was growing almost in every area of the business, Smartphone RF Modifications being one of the biggest areas of growth. During 2018, the revenue in total grew significantly. What comes to the number of customers, we reached 100 customers.
2019 – Test house for 5G base stations and beamforming active antennas
"It was the first year when we as a company saw the full twelve months ahead", says Komonen. For a young company, the future is always somewhat unknown, yet now the first milestone of a clearer future was passed. This is quite a big milestone hence Statistics Finland's study have found out that only half of the firms at the age of five are still at full speed, so to speak. As a company, Verkotan moved more towards being a test house for 5G base stations and beamforming active antennas. Verkotan also started ISED SAR Testing for radio devices. Customer wise, we ended the year with 150 customers, and we reached an excellent growth in revenue ending with 2 million euros. Thanks to this belongs to our customers who continue to challenge us with their demanding projects.

During its whole history, Verkotan has laid extensive efforts to extend its competences to potential disruptive market solutions. With the help of domestic and EU project financing, talented consortium partners and numerous R&D projects Verkotan has upgraded its testing service portfolio to be one of the best.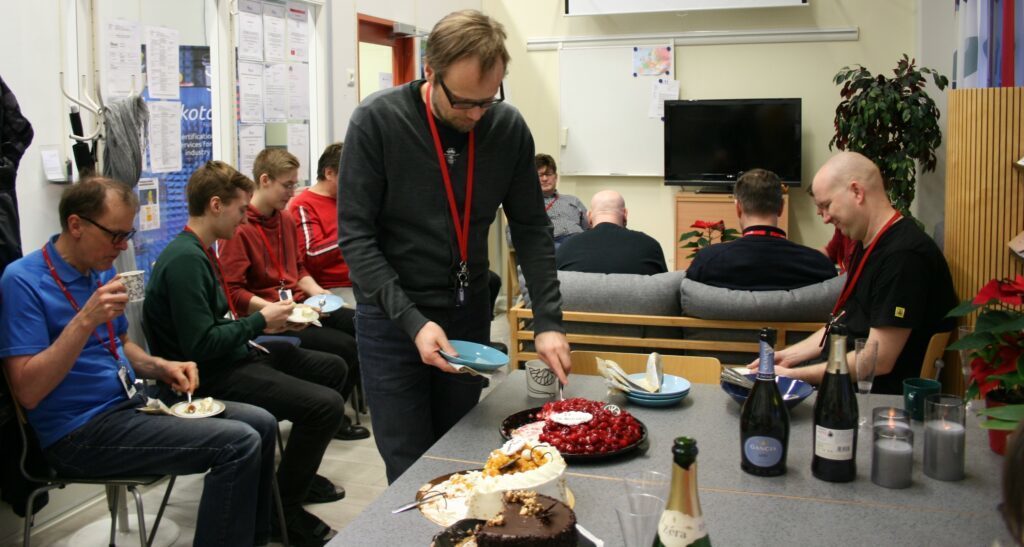 2020 – Accredited 5G OTA testing for gNBs and pre-compliance 5G OTA for mobile and IoT devices
The year 2020 was a significant year due to the fact that our 5G beamforming antenna test services were accredited. We also launched a new service called AntView™ that makes analyzing and storing antenna measurement results easier and more efficient by visualizing and organizing data. Also, our customer base grew to 200 customers in 24 countries and in 4 continents which we are really proud of. We were able to grow our revenue despite the challenging year impacted by the covid-19 pandemic. We have taken serious measures to protect our operations against covid-19. Our team consisted of nearly 20 highly skilled experts in the field of wireless performance testing for various devices.
From the very beginning, Verkotan has recognized the importance of sales and marketing for the business and has consciously invested in attracting talented trainees for some turbo boost in digital marketing. Verkotan has also had the opportunity to give the young marketing and sales talents an opportunity to learn and develop their skills in the dynamic, fast-changing environment as Verkotan still has a lot to learn about sales and marketing.
During these six years, we have worked with many great customers, from start-ups starting their own paths to companies at the top of their field. As Verkotan has learned a lot from these customers, we sincerely hope that we have been able to give back added value to these companies, research institutions and partners. During the challenging times, we have been reminded of how important it is that our team members and their families, customers and partners are healthy. This is a prerequisite for the whole sustainable business.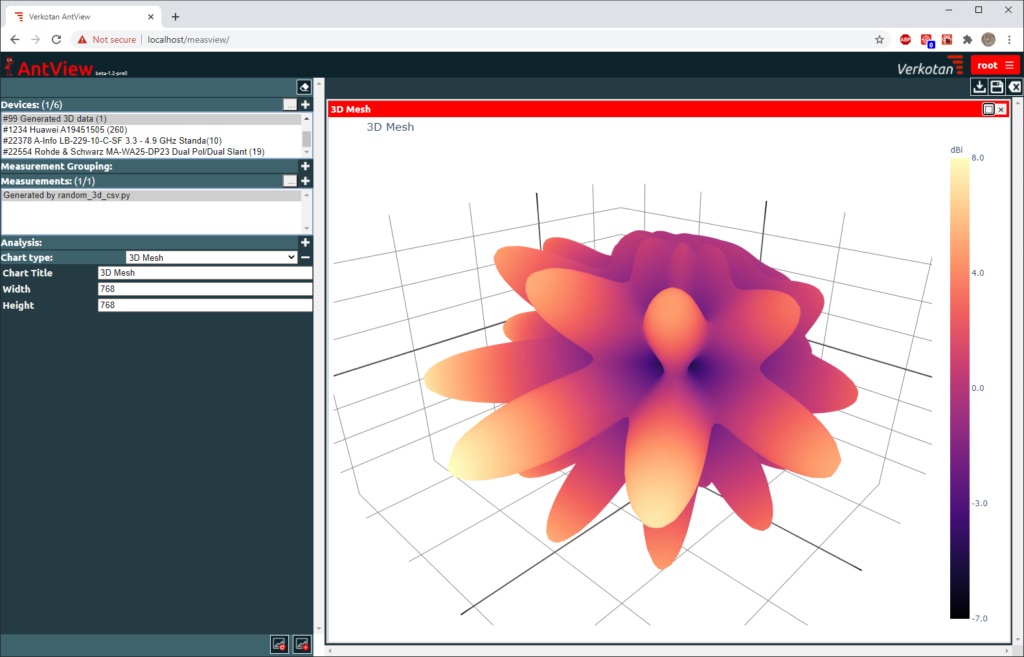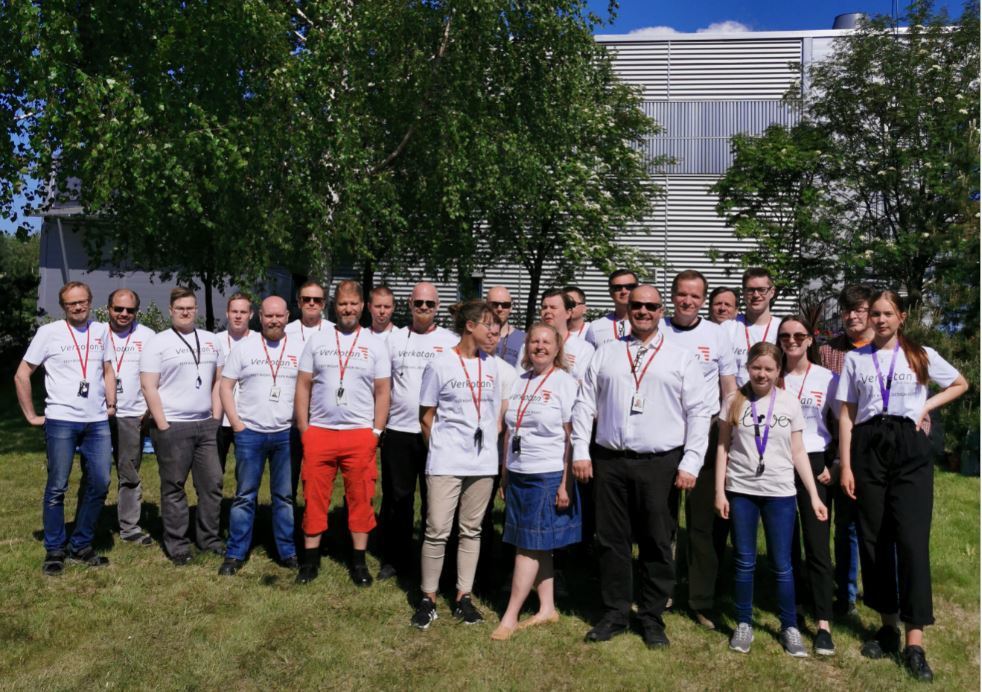 So, what`s next?
Here are a few things we look forward to happening in the next 6 years:
Continuing to help customers in the best possible way by proving quality service efficiently
Enhancing our customers' experience by improving our own systems
Expanding served industries to e.g. automotive, new space and aviation
Expanding the location nationally and internationally
Sharpening our own expertise position and knowledge
Attracting new talented personnel for our technology and sales & marketing teams
---
That is Verkotan's story in a nutshell so far. Many thanks to our customers, partners and team members for the past years. We are looking forward to continuing to work hard and doing our best to fulfill our customers' needs!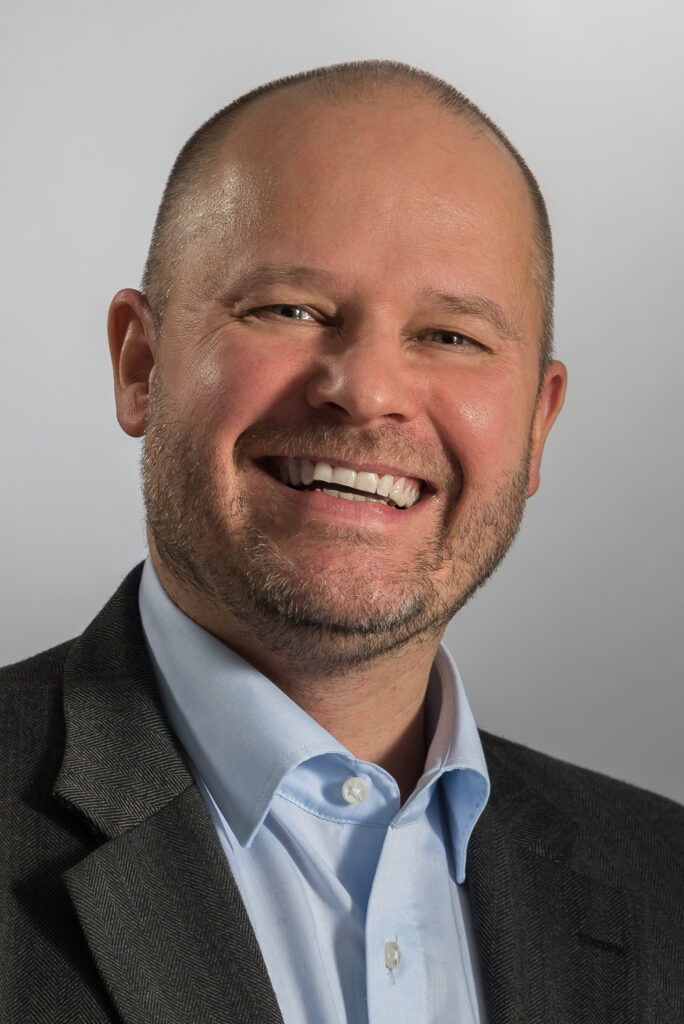 ---
Verkotan is always happy to provide more detailed information so if you have any questions or need assistance, contact us. We are happy to help you!
Kari Komonen
Co-Founder & CEO
Ilpo Vilén
Sales & Marketing Manager