SAR testing and RF exposure evaluations:
Specific Absorption Rate (SAR) is a measure which explains how much radio frequency energy is absorbed by the user's or bystander's body or head. SAR testing must be done on radio devices that are used closer than 20 cm to the human head or body or exceed certain power thresholds.
RF exposure evaluations are performed on devices with fixed and/or mobile transmitters that operate on low time average power or are intended to be used at distances with more than 20 cm from the end-user. E.g., Maximum Permissible Exposure (MPE) Evaluations.
There are 4 ways to show RF exposure compliance. See what are the options for testing RF exposure and how to prepare for the testing process.
We can test the following technologies & products
2G, 3G, 4G and 5G (FR1) cellular devices, satellite, TETRA, BLE, VHF, UHF and WLAN devices
Cellular base station antennas
Medical, healthcare, military and consumer products
Animal care (e.g. tracking devices)
SAR Testing Capabilities
CE, FCC & ISED SAR Testing
Pre-Compliance Testing
Head, Body, Extremity Capability
Whole-Body SAR Measurement
Test Frequencies between 12-6000MHz
In Non-Signaling and Signaling Modes
Dielectric Parameter Validation
SAR testing from user equipment to large base station antennas size up to 900mm x 1400mm
Verkotan SAR testing procedure
Limb SAR
We are also able to test limb SAR. From 1st July 2020, France requires limb SAR to be tested, in addition to the head and body SAR. Distributors must display SAR values provided by the manufactures of each appliance put on sale from 1st July 2020 at the point of sale or distribution.
Consumer protection has driven an increase in SAR testing and regulations. We at Verkotan are aware of these updated regulations.
Pre-compliance and compliance SAR testing
Pre-compliance SAR testing. SAR testing during the product development phase is called pre-compliance SAR testing. Pre-compliance SAR test gives an indication if the product will pass the mandatory SAR testing when the product is otherwise ready. SAR testing during the product development phase helps to locate possible issues already in the R&D stage and gives an indication of the SAR level for the final product.
Locating the possible problems in an early phase, costly design errors can be avoided, and the product design can be developed towards the right direction from the beginning. Resolving the observed SAR issues in an early phase ensures more predictable certification costs and early access to the market.
Compliance SAR testing . Compliance SAR testing is required for all the radio devices that are used closer than 20 cm to the human head or body. We have the capability to perform SAR testing for example for CE, FCC, ISED certifications.
Download Verkotan's example SAR test report
Test Facilities
Verkotan's SAR test facilities are fully equipped with the premier supplier of SAR evaluation systems and government-preferred vendor: SPEAG.
We are using DASY5 SAR test systems with RX 90 robotic arm, equipped with probes, tissue simulants, and multiple different phantoms such as twin SAM, ELI and Base Station Phantoms.
DASY5 is capable of evaluating products for SAR to all the global SAR standards for both head and body-worn devices.
What is required for SAR testing?
Standards we test according to:
Our testing is carried out according to standards and specifications in the US, Canadian, European, and Japanese markets:
US – FCC Knowledge Database Publications on RF Exposure
Canada – RSS-102, SPR-002
EU – EN 50357, EN 50360, EN 50383, EN 50385, EN 50566, EN 62209-1, EN 62209-2, EN 62232, EN 62311, EN 62479
International – IEC 62209-1, IEC 62209-2, IEC 62311, IEEE 1528
Test Equipment
Our 1.8 meter long Base Station Phantom for adult exposure assessments, intended for SAR evaluations, complies with the Base-Station Antenna Testing standards (e.g. IEC 62232).
Dimensions:
Length: 1540 mm
Width: 339 mm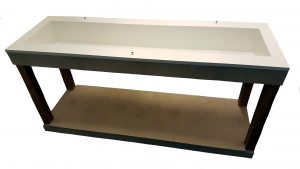 SPEAG's Modular Flat Phantom (MFP)
SPEAG's modular flat phantoms are used for compliance testing of small wireless devices in body-worn configurations according to IEC 62209-2, etc.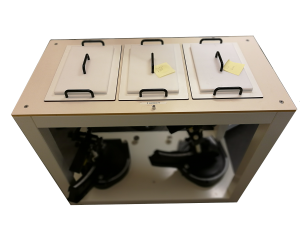 Flat phantom for compliance testing of handheld and body-mounted wireless devices in the frequency range of 30 MHz to 6 GHz.
Dimensions:
Major axis: 600 mm
Minor axis: 400 mm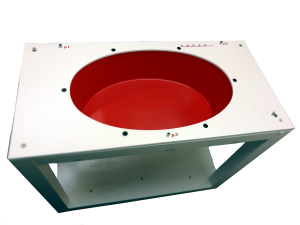 SPEAG's DASY5 SAR Test System
We are using DASY5 SAR test systems located in an RF shielded rooms.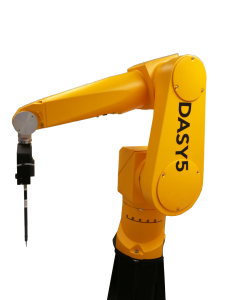 Compliance testing of wireless devices in hand-held configurations according to IEC 62209-1, IEEE 1528, etc.
Dimensions:
Length: 1000 mm
Width: 500 mm
Height: adjustable feet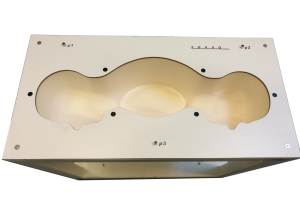 Contact our Sales
Want to know more?
We are happy to hear your needs and see if we can help you with them.
Kari Komonen
Co-Founder & CEO
Ilpo Vilén
Sales & Marketing Manager